Valley Falls Police Department - NOW HIRING
3/24/2021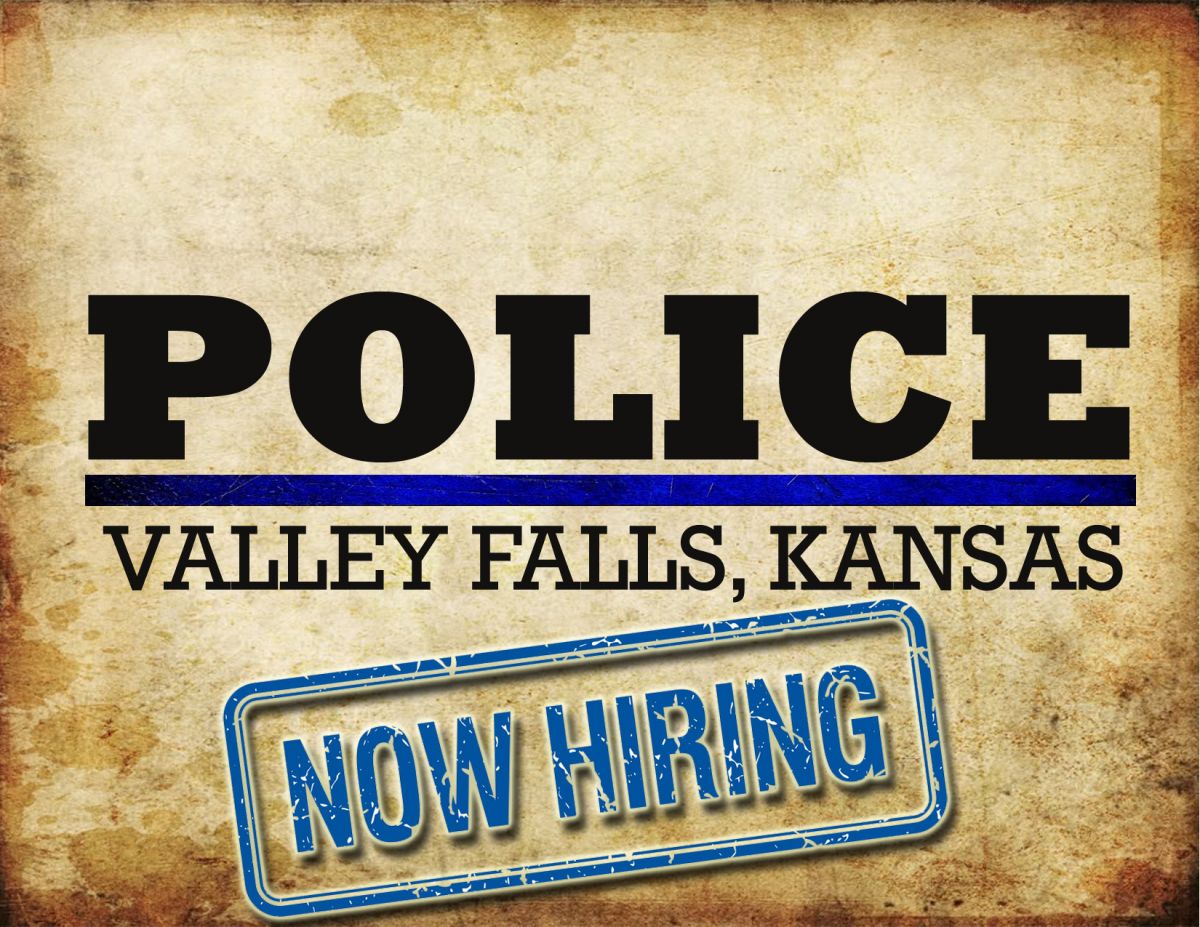 The Valley Falls Police Department is seeking conscientious and motivated applicants with above-average communication skills for the position of full-time Police Officer.
Duties and responsibilities include but are not limited to enforcing local and state laws, patrol, responding to calls for service, investigating crimes and motor vehicle accidents, interviewing and animal control.
Starting hourly wage is $17.00 for non-certified applicants. Certified applicant's wage is dependent on experience. Benefits include employer-paid BC & BS single health and dental insurance, paid vacation and sick leave and KPERS retirement plan.
For more information about the position or to apply online: visit the City of Valley Falls website https://valleyfalls.org/employment-opportunities or obtain an application form from the Valley Falls City Hall - 417 Broadway Street, Valley Falls, Kansas 66088; 785.945.6612. Completed applications accompanied by a professional resume will be accepted by the Chief of Police until the position is filled.
The City of Valley Falls is an E.O.E.