Valley Falls Cemetery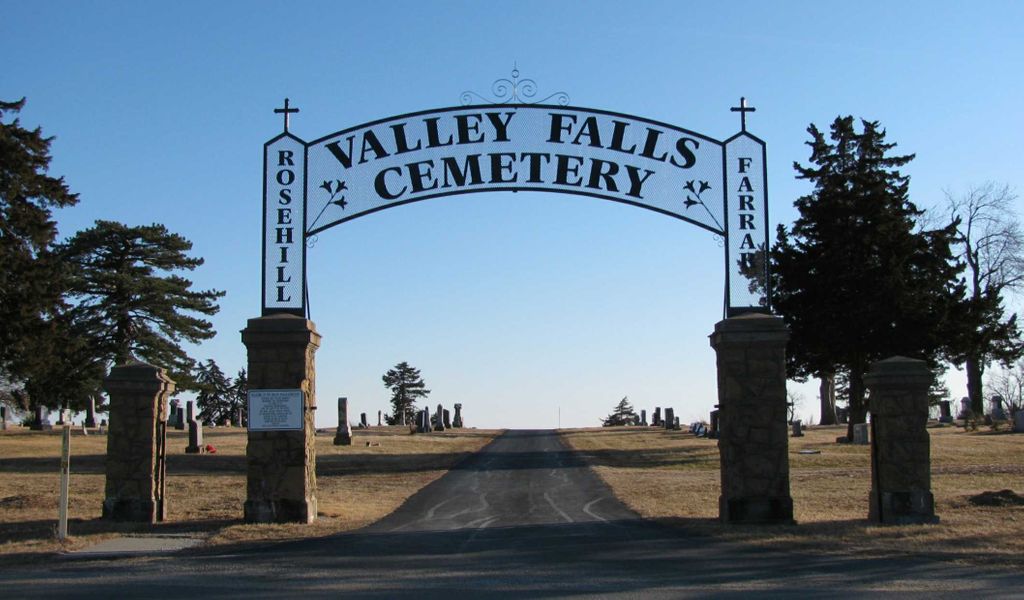 The Valley Falls Cemetery is composed of three section: Rose Hill, Farrar and the unused Davies Addition.
In April 1924, after fifty years of private ownership, Rose Hill Cemetery was deeded to the Valley Falls Cemetery Association, a nonprofit corporation organized for the purpose of owning, operating and maintaining land and equipment for interment of deceased members of the community. Dr. J.T.B. Gephart, the owner, donated all unused lots in Rose Hill Cemetery and approximately four acres of land south of the original Rose Hill. The adjoining Farrar Cemetery came under the Association and all unsold lots in it were purchased in 1932.
In 1991 twelve acres west of the Farrar Cemetery was purchased by A.P. "Pat" Davies and given to the cemetery for future use. That brought the total acres for care to 33.
All cemeteries under the control of this association are open for the burial of all people. There is room for every race and creed.
Three are over 4,000 burials in the Valley Falls Cemetery.
Locations
Valley Falls Cemetery
801 19th Street
Valley Falls, Kansas 66088
(785) 224-1938
Rose Hill Cemetery