Police Department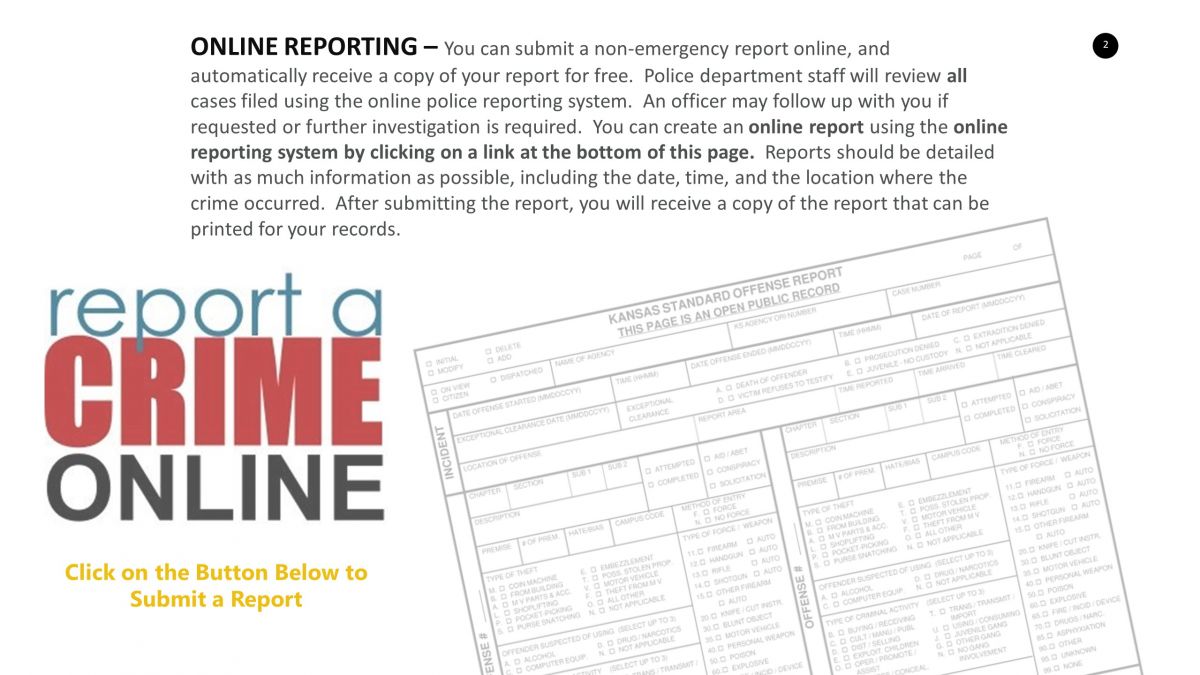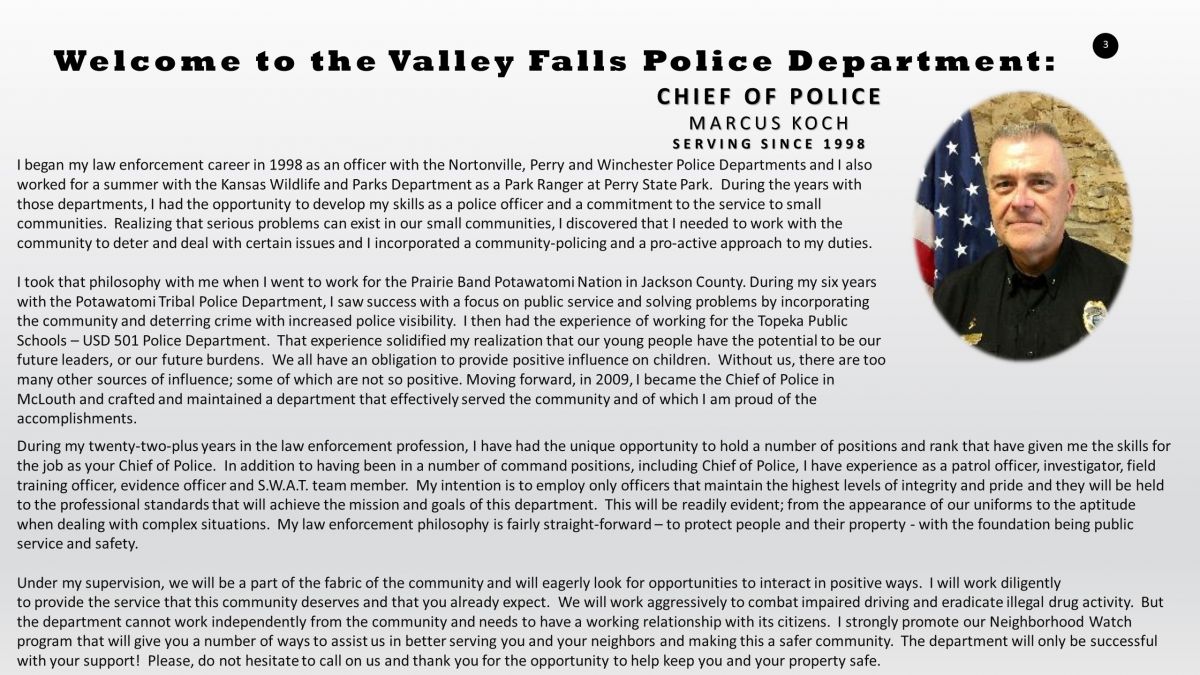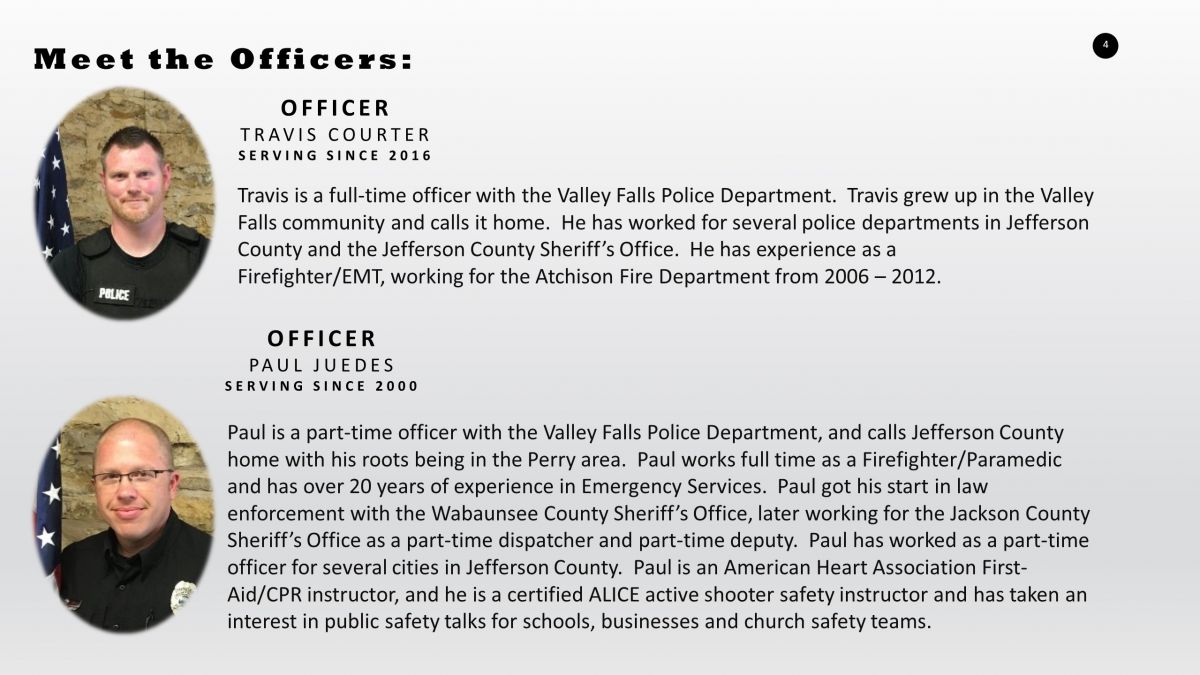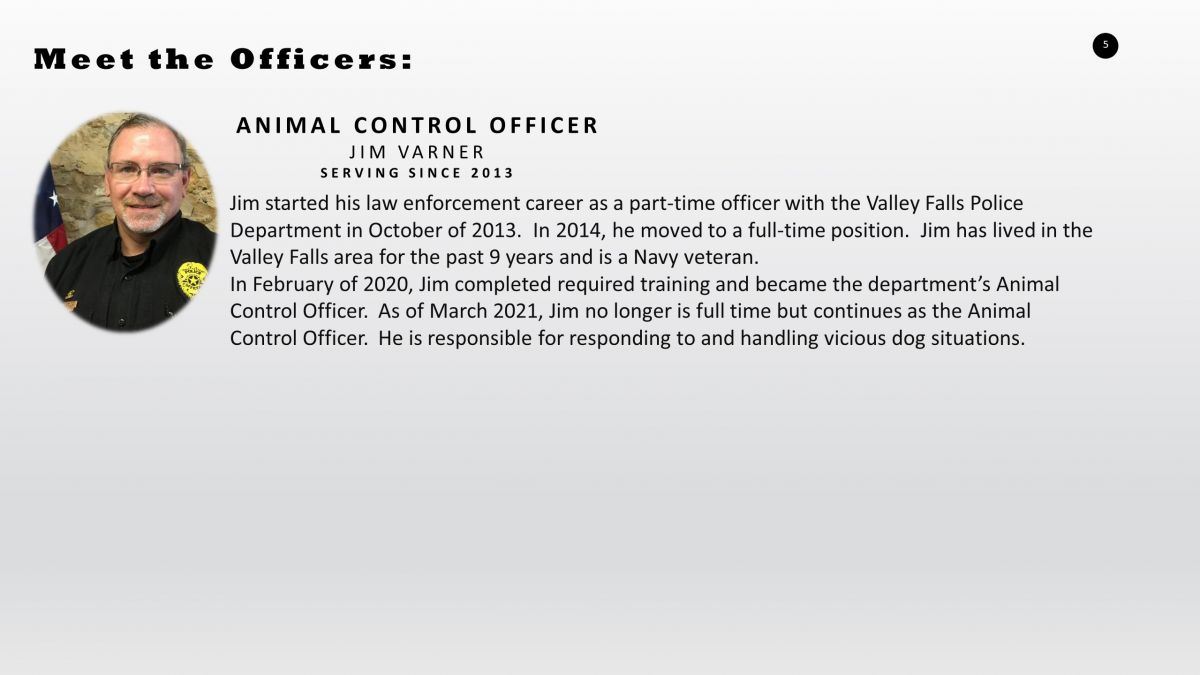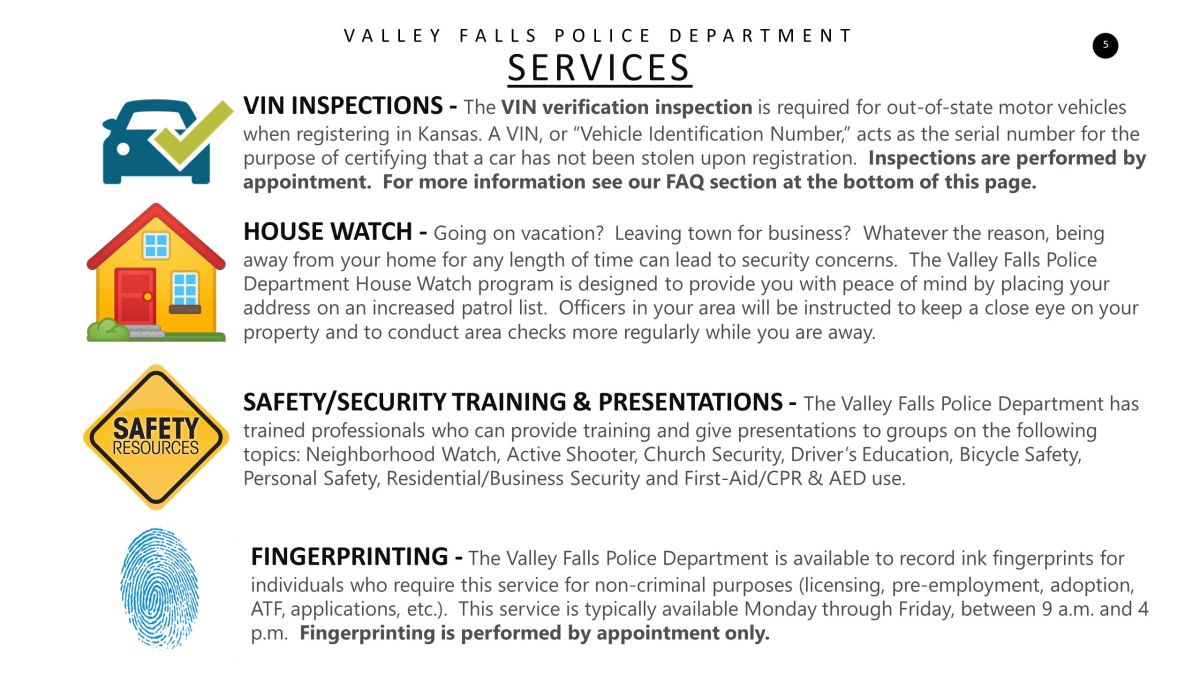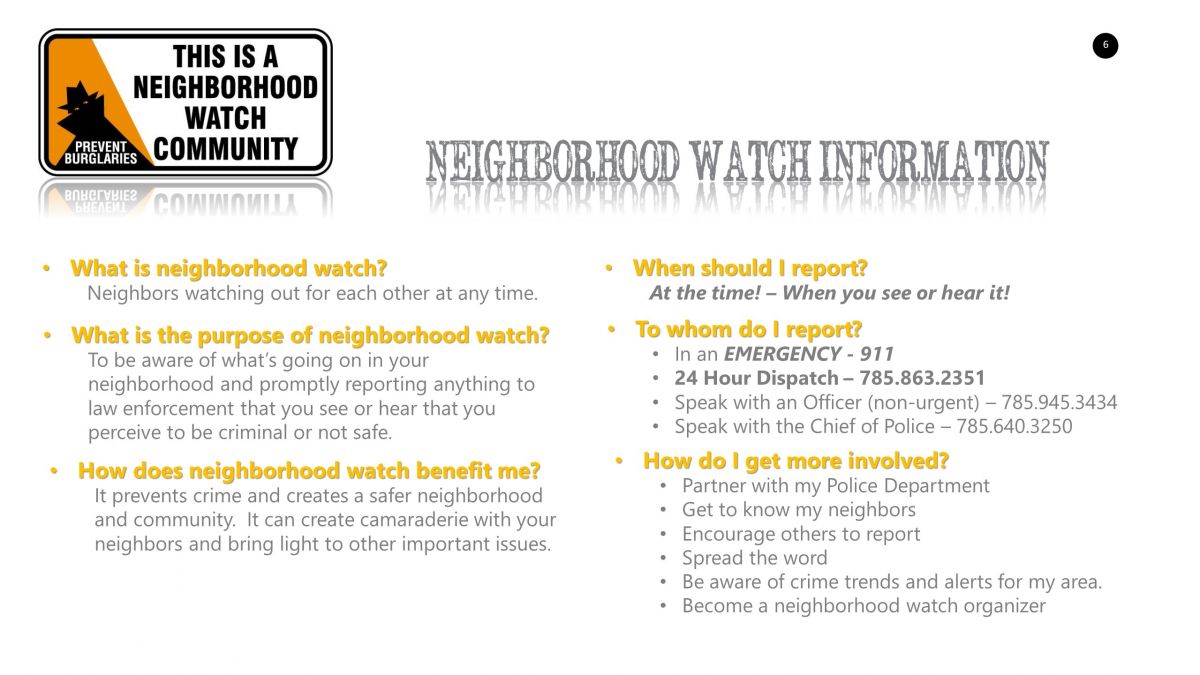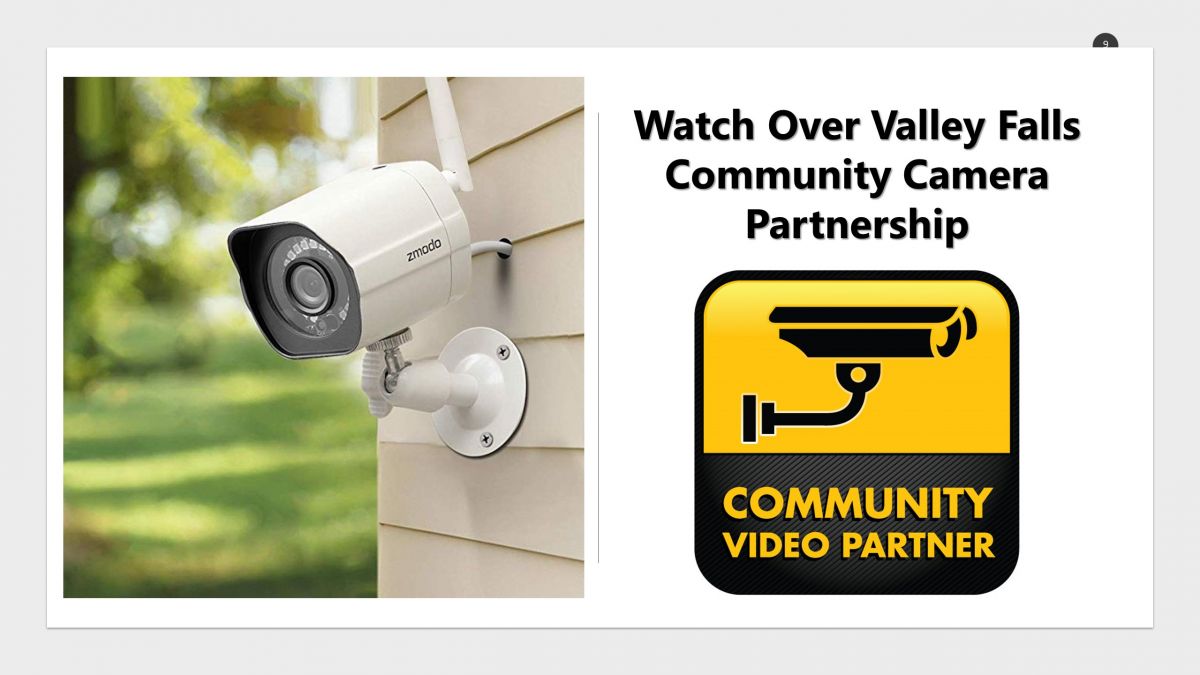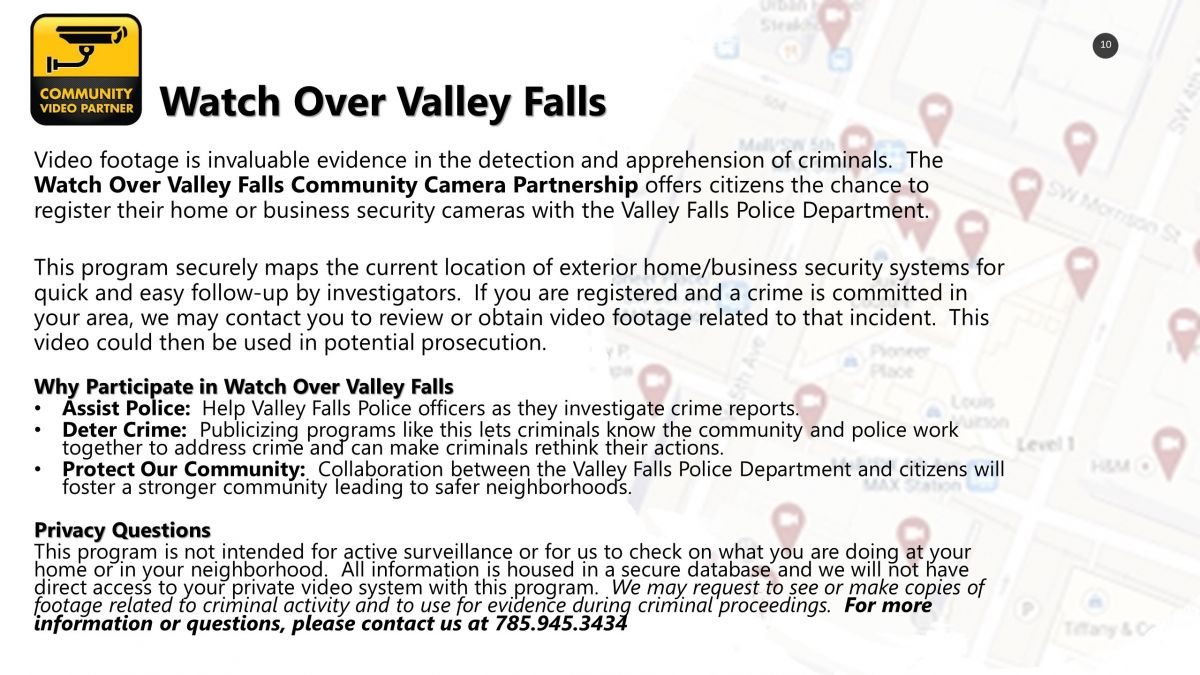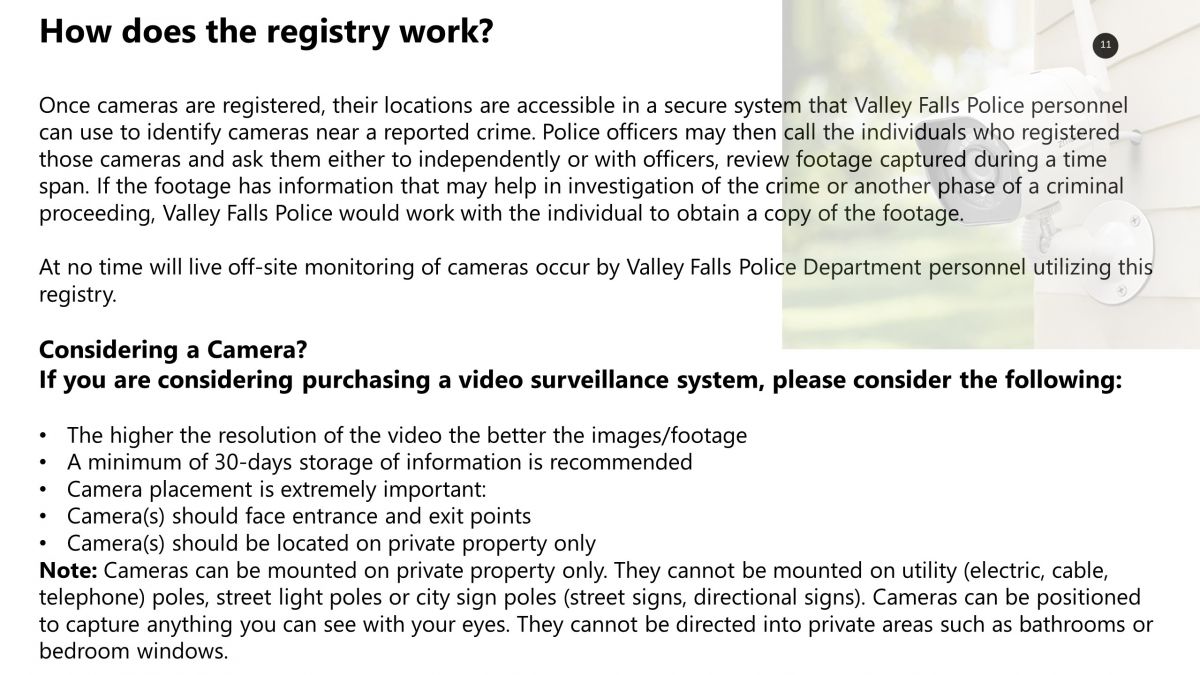 Click Here to Register Your Cameras

Fall 2020 Newsletter
GREETINGS TO EVERYONE IN VALLEY FALLS!
Great late summer and early fall temperatures are making this time of year very enjoyable. It is a good time to be outside and have an opportunity to chat with your neighbors and discuss ways to increase safety and help your police department deter crime. Your safety and welfare is always our highest priority but we need your help to help you! Our service to you depends on our involvement
with each other. Please make an effort to talk with us. We are eager to visit with you and to know what your concerns might be. Together, we can make Valley Falls a safer place to live and prosper.
And as always, CALL THE POLICE AT THE TIME YOU SEE SOMETHING THAT MIGHT BE CRIMINAL ACTIVITY! This gives us the best advantage to investigating and resolving situations that can challenge the safety of the community.
NEW SCHOOL ZONE TIMES:
Please be aware of the school zone signs at Walnut Street going west and at Elm Street going east on K-16 Highway. Look for the school zone lights to be flashing from 7:20 a.m. to 8:20 a.m. and from 3:00 p.m. to 4:00 p.m. Monday through Friday throughout the school year - even if school is not in session! The school zone is vital in keeping our school pedestrians and vehicular traffic safe.
The 20 mph limit school zone will be vigorously enforced!
WARNING: The 20 mph school zone speed does not change until you reach the posted 35 mph signs going both directions out of the zone! You cannot increase your speed as you approach the higher posted speed limit signs!
TRAFFIC SAFETY CONCERNS:
As your police department, we are committed to protecting people and property and it is our duty to enforce the laws that are established. We receive complaints about fast and/or loud vehicles travelling through the neighborhoods and we continue to see people not wearing their seatbelts. We would like for everyone to make a concerted effort to make Valley Falls a safe and pleasant place to live, work, shop and go to school and church. Please drive slowly and safely through our residential areas, in our business districts and around our school buildings and property! There are many areas where children play in or near the street, people walk or jog or walk their dogs or children in strollers. Their safety is important and we need to be cognizant of their presence while driving. Please do not speed! Please make complete stops at all stop signs! Please utilize your turn signals for every turn! If your vehicle is louder than most, please use your accelerator judiciously and with courtesy to others! Please keep your stereo
systems at a reasonable volume, also as a courtesy to others! Please wear your seatbelt every time you travel in a motor vehicle! Please do not leave your vehicle running unattended and outside of a store! This department does enforce our traffic laws and will issue citations when necessary! An area of genuine concern and consistent violations is the stretch of road on Sycamore Street in between Broadway Street and Maple Street (between the ball fields). This area is clearly marked 20 mph and we often find people
travelling at 30 mph or more. Please obey all of the speed limits assigned to our
streets! Everyone's safety depends on it!
Have a great fall and winter and please continue to do your part to prevent the
spread of Covid-19! Safety - it's what's for everyone!
Marcus F. Koch - Chief of Police
Valley Falls Police Department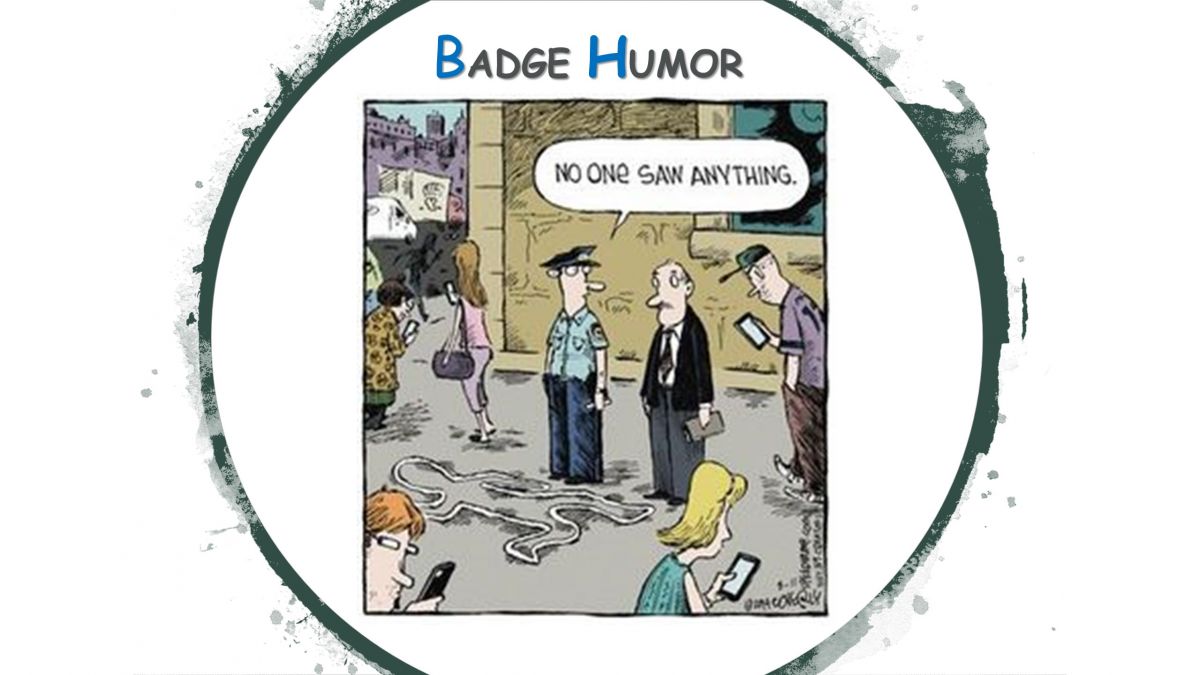 Contact Info
Locations
Valley Falls Police Department
417 Broadway
Valley Falls, KS 66088
785-945-3434
Frequently Asked Questions
When should I report a crime?
At the time! - When you see or hear it!
Why are VIN inspections required by the State of Kansas?
To protect consumers, discourage auto theft, and prevent the trafficking of stolen auto parts, the Motor Vehicle Enforcement (MVE) program conducts inspections on certain vehicles before they receive a Kansas title and registration. 

Statistics from the Federal Bureau of Investigation indicate that nearly 1.2 million vehicles, costing more than $7.5 billion dollars, are stolen nationwide each year. More than 30% of these stolen vehicles are never recovered.
What are the circumstances in which a VIN inspection is required?
Vehicle Identification Number (VIN) Inspections are required in Kansas if:
A vehicle has a title from a state other than Kansas or a foreign country
A vehicle has been assembled, reconstructed, reconstituted, or restored from 1 or more vehicles
The proper identification number of a vehicle is in doubt
This inspection must be completed before the Kansas Department of Revenue will issue a license tag or title for the vehicle.

The VIN inspections are conducted by trained law enforcement personnel employed by the Kansas Highway Patrol or designated law enforcement agencies across the state.